Career Opportunities

List of Open Positions

Database Support

Programming Support

Quality Assurance Engineer

Business Analyst

Technical Writer

MDSS Technologies offers a multitude of full-time opportunities, which include various areas such as Lean Six Sigma, business process, information technology, engineering, program management, and logistic. All of these opportunities provide real-world experience as you grow with our company.

You will have the opportunity to provide high quality, cost-effective products or services to our customers and establish a solid relationship with them based on mutual trust.


Our Services


Lean Six Sigma Training/Consulting: MDSS provides Six Sigma Green Belt, Black Belt, and Project Management training.


Engineering Consulting Services: MDSS specializes in feasibility study, system analysis, concepts development, interface definition and analysis, and requirements analysis.


Project Management Services: We use the best practice of project management in our consulting services to ensure that our clients are completely satisfied.

Facilitation Services: MDSS provides Mission-Oriented Business Integrated Services to government agencies and the private sector markets nationwide.


Risk Management Services: MDSS provides comprehensive strategies to manage the risk portfolios of companies across the country.


QMS/Six Sigma Implementation: We help our clients implement a company-wide quality management system (QMS) to help them compete and succeed. We offer a robust approach to achieving business excellence using Lean Six Sigma methodologies.

Hard to find Parts and Equipments: We deliver the right parts, when our customers need them, and where they need them.


A company to watch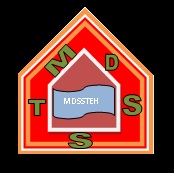 Secure Shopping