Facilitation Services


As part of the Mission-Oriented Business Integrated Services (MOBIS), MDSS Technologies provides facilitation and related decision support services for agencies engaged in collaboration efforts, working groups, or teams. We offer the following facilitation services services:


Define, refine, and resolve disputes, disagreements, and divergent views.


Lead or facilitate group briefings and discussions, enabling focused decision-making.


Record discussion content and related facilitation support services


Debrief stakeholders.


Prepare and provide draft and final reports relating to the facilitated issues,


Lean Six Sigma Green Belt Training
Green Belt Training Schedule
Lean Six Sigma Black Belt Training
Black Belt Training Schedule
Our Services


Lean Six Sigma Training/Consulting: MDSS provides Six Sigma Green Belt, Black Belt, and Project Management training.


Engineering Consulting Services: MDSS specializes in the defense industry, including weapon systems, launchers, and military ships.


Project Management Services: We use the best practice of project management in our consulting services to ensure that our clients are completely satisfied.


Facilitation Services: MDSS provides Mission-Oriented Business Integrated Services to government agencies and the private sector markets nationwide.


Risk Management Services:
MDSS provides comprehensive strategies to manage the risk portfolios of companies across the country.


QMS/Six Sigma Implementation: We help our clients implement a company-wide quality management system (QMS) to help them compete and succeed. We offer a robust approach to achieving business excellence using Lean Six Sigma methodologies.

Hard to find Parts and Equipments: We deliver the right parts, when our customers need them, and where they need them.


A company to watch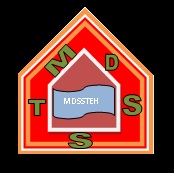 A company to keep

Secure Shopping