A List of our Customers.
MDSS Technologies serves both federal agencies and the private sector. A list of our federal and commercial customers as well as references are provided below.
General Service Administration, 1500 E Bannister Rd, Kansas City, MO 64131-3088.



Advanced Engineering and Surveying Systems, 14408 Dorsey Mill Road, Glenwood, MD 21738. Contact Person: Bob Parsley, phone: 301-854-5055



Havre de Grace SDAC, 112 West Montgomery Ave, Rockville, MD 20850. Contact Person: Jean Ricot Dormeus, phone: 268-778-2505.



Anco Machine, Attn: Mark Anderson 564 Bell Factory Rd Huntsville, AL 35811-9611. Contact Person: Mark Anderson, phone: Phone: 256-859-1178.

Lean Six Sigma Green Belt Training

Green Belt Training Schedule

Click the link below for the date an location where the Lean Six Sigma Black Belt will be offered as well as the schedule and agenda.
Lean Six Sigma Black Belt Training

Black Belt Training Schedule

Our Services


Lean Six Sigma Training/Consulting: MDSS provides Six Sigma Green Belt, Black Belt, and Project Management training.



Engineering Consulting Services: MDSS specializes in the defense industry, including weapon systems, launchers, and military ships.



Project Management Services: We use the best practice of project management in our consulting services to ensure that our clients are completely satisfied.



Facilitation Services: MDSS provides Mission-Oriented Business Integrated Services to government agencies and the private sector markets nationwide.


Risk Management Services: MDSS provides comprehensive strategies to manage the risk portfolios of companies across the country.


QMS/Six Sigma Implementation: We help our clients implement a company-wide quality management system (QMS) to help them compete and succeed. We offer a robust approach to achieving business excellence using Lean Six Sigma methodologies.

Hard to find Parts and Equipments: We deliver the right parts, when our customers need them, and where they need them.


A company to watch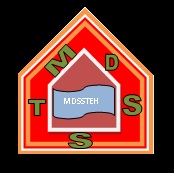 A company to keep

Secure Shopping